Shore Excursion: Barbados Private Island Tour
Caribbean » Barbados » Saint Michael » Bridgetown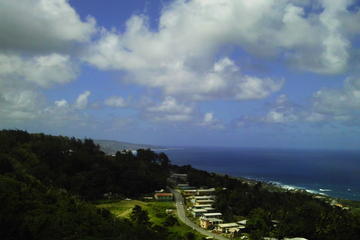 Duration: 4 hours
Departs: Bridgetown, Barbados
Price from USD 84.00
Book Now
See the splendor of Barbados the way it should be seen on this private customizable tour that is especially designed for cruise ship passengers stopping on the island, that want to see Barbados. Take photos, videos, and visit the most beautiful beaches in the world, Bathsheba Bay. Go to the potteries that is at Chalky Mount. You can go across the Island while passing sugar cane fields and sugar factories. You will also see plantations and historic attractions. You can even go see the Crane Beach and the South side,where the Caribbean Sea meets the Atlantic Ocean.
You will be picked up outside the Bridgetown port's main gates on the South side and then the tour shall start heading towards the North or South depending on your request. Your knowledgeable and local guide will explain all the places that you can go when you meet.

You can go along the West coast (rich and famous) to the North Point. Then onto Bathsheba Beach or head towards the South and go through Historic Bridgetown and up the South coast to the Crane beach. When you travel across the island, you will be stopping at some attractions and great scenic points along the way.

Hopefully, you will get to see the monkeys in the natural environment. Gaze and take in the surroundings of the many beautiful trees, flowers, birds, beaches, cliffs, ocean view, sea, and quaint villages and towns. Your guide will tell you that history and pirate stories including the cultural differences on the island so that you will get a real feel of Barbadian life and experience the life of Barbados.

The private tour is approximately 4 hours and extra time can be given at no additional cost.
« All Activities