Just BIM Barbados Tour including St. Nicholas Abbey
Caribbean » Barbados » Barbados » Barbados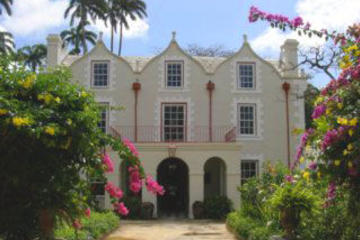 (5.0)
Duration: 6 hours 30 minutes
Departs: Barbados
Price from USD 133.00
Book Now
Just BIM is a tour dedicated to showing you the 'must-see' attractions of Barbados! With multiple stops including Bathsheba, you are sure to get a taste of the real Barbados on this tour!
Your Just BIM tour begins at local pottery shop where you'll learn all about craft making in Barbados. Leaving the pottery shop, you'll head to Flower Forest to enjoy a relaxing walk around the beautiful tropical flowers. Keep an eye out for the playful monkeys which are often seen playing in the trees!
You'll then enjoy a scenic drive through the beautiful Bathsheba with a stop for lunch. Then, you'll head over to St. Nicholas Abbey which is possibly the last remaining authentic house of the 17th Century that exists anywhere in the "New World". While most of the structures in North America were built out of timber, this residence was made of brick and limestone. The residence was built only 30 years after Barbados' settlement by the British in 1627 and is of significant historical value to the island. The plantation also has a small but very beautiful gardens with the largest and most colorful hibiscus on the island.
Your next stop will be at Harrison's Cave where you'll tour the caverns bellow by tram. The stalactites and stalagmites have been growing from the floors and ceilings for many centuries! With crystal blue waters from breathtaking pools and waterfalls, Harrison's Cave is a must see when in Barbados!
Stops on the tour include:
Bathsheba
Harrison's Cave
Flower Forest
St. Nicholas Abbey
Cherry Tree Hill

You will also get a glimpse the Morgan Lewis windmill on this tour.
« All Activities