Hunte's Gardens and Mount Gay Rum Tour
Caribbean » Barbados » Bridgetown » Bridgetown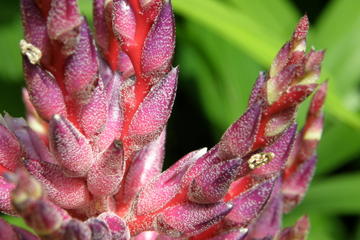 Duration: 4 hours
Departs: Bridgetown, Barbados
Price from USD 70.00
Book Now
This 4-hour tour starts by visiting Anthony Hunte's, a masterpiece garden. Then get ready to learn about rum. This tour will take you to Mount Gay Rum Visit Center where you will hear about the oldest rum in world.
Starting at 1pm with a hotel pickup, we will take you to Anthony Hunte's, a masterpiece garden. Visit this garden, which was a sink hole in the past and has now transformed into one of the most beautiful spots on the island.

Then we will make our way to the outskirts of the city and the home of the Mount Gay Rum Visitor Center. Here you will learn about the worlds oldest rum at their Heritage Museum. Established in 1703, Mount Gay Rum is the oldest existing rum brand in the world and is an important part of Barbados' culture and history.

You will be able to sample their exquisite blend, and the tour will finish with drop-off in your hotel.
« All Activities