Barbados Wildlife Reserve, Harrison's Cave and Scenic Drive Tour
Caribbean » Barbados » Barbados » Barbados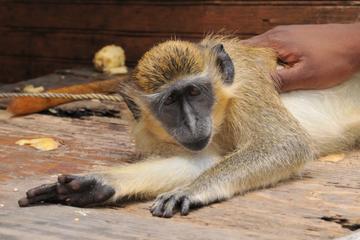 (5.0)
Duration: 4 hours 30 minutes
Departs: Barbados
Price from USD 85.99
Book Now
Enjoy a touch of splendor while visiting Barbados' Harrison's Cave and Wildlife Reserve. This tour allows you to discover the truly breathtaking landscapes and scenic views of the island's east coast. Wake up to the rhythm of the tropics and paradise to explore - the world will never look the same again!
You will visit Harrison's Cave before heading over the hills and through the valleys to the unforgettable east coast, allowing for a fantastic view of the Atlantic Ocean.
Your last stop is the Barbados Wildlife Reserve where you'll find those mischievous Barbados monkeys at play.
Stops on Tour:
Harrison's Cave
Scenic East Coast
Wildlife Reserve
You will also get a glimpse the Morgan Lewis windmill on this tour!
« All Activities